Rocket 3
The Rocket 3 motorcycle range is in a class of its own, with truly imposing muscular presence and magnificent style. The rocket 3 brings a sublime feel and comfort for all-day easy riding.
View pricing options
Class-defining triple performance from the largest production motorcycle engine in the world. Thrilling performance with peak power that is 11% up on the previous generation Rocket.
Exterior Design
The Rocket 3's 2,500cc triple is the world's largest production motorcycle engine and is optimised to deliver 18kg mass savings over the previous Rocket generation, for thrilling performance and all-day, any gear, effortless capability.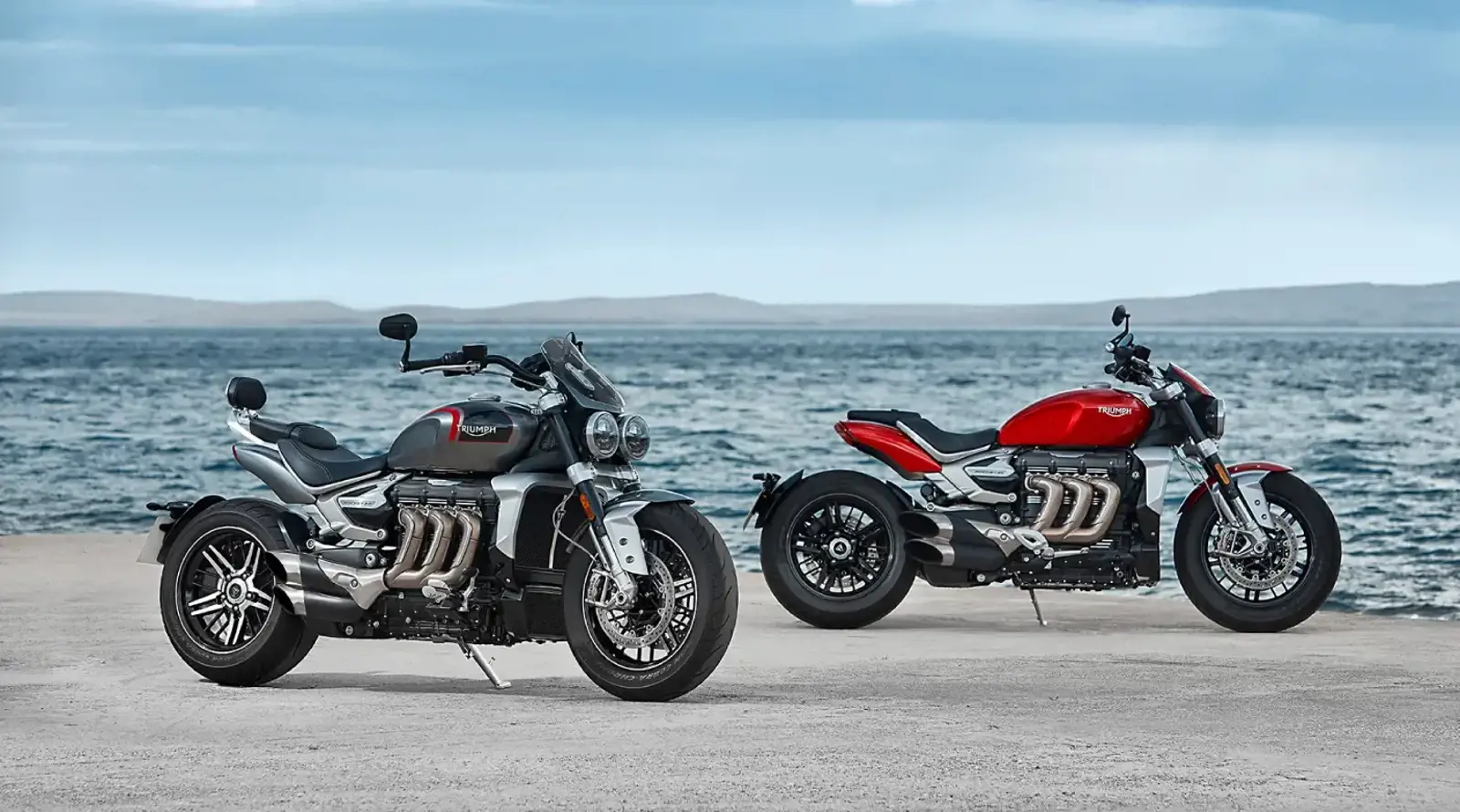 Rocket 3 GT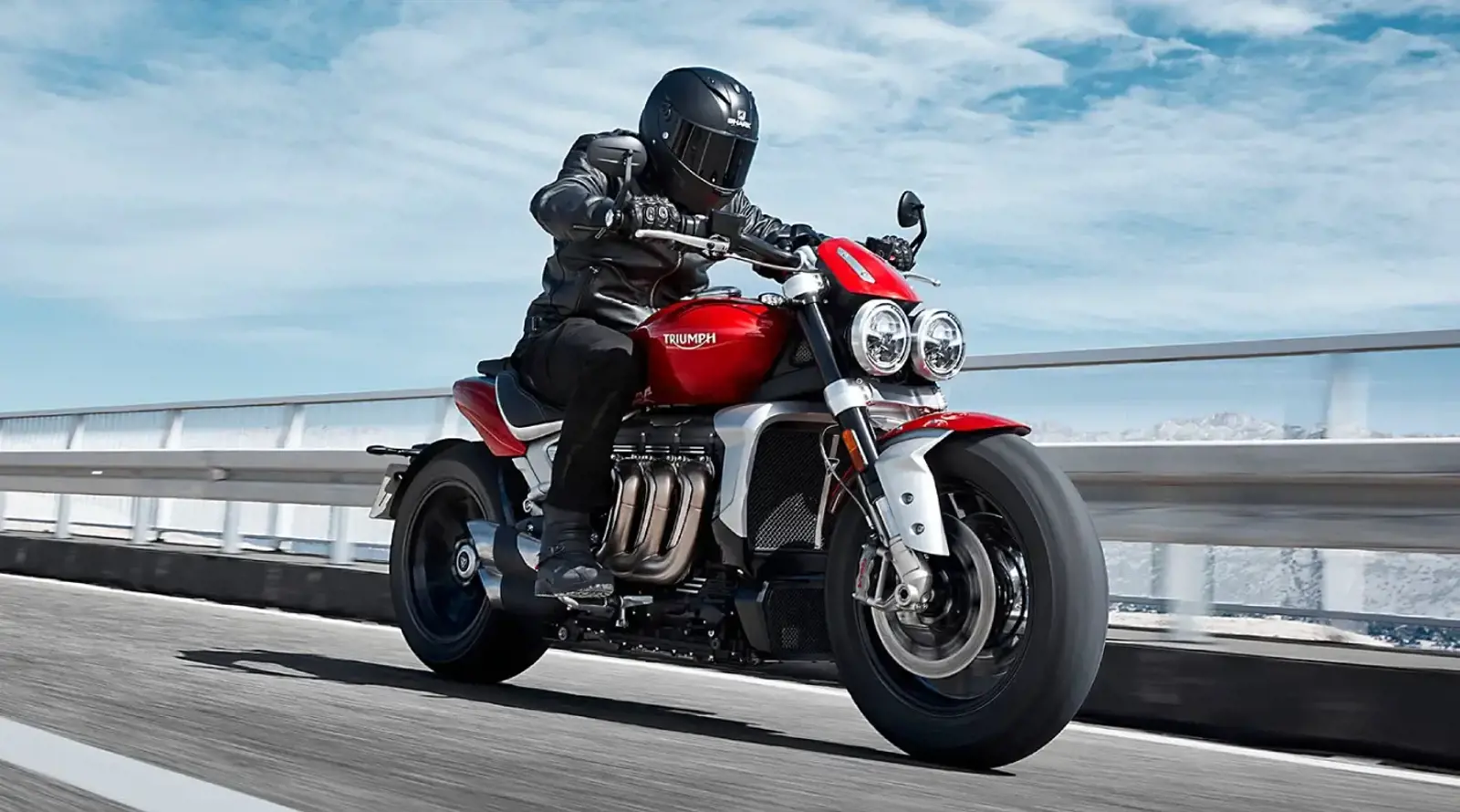 Rocket 3 R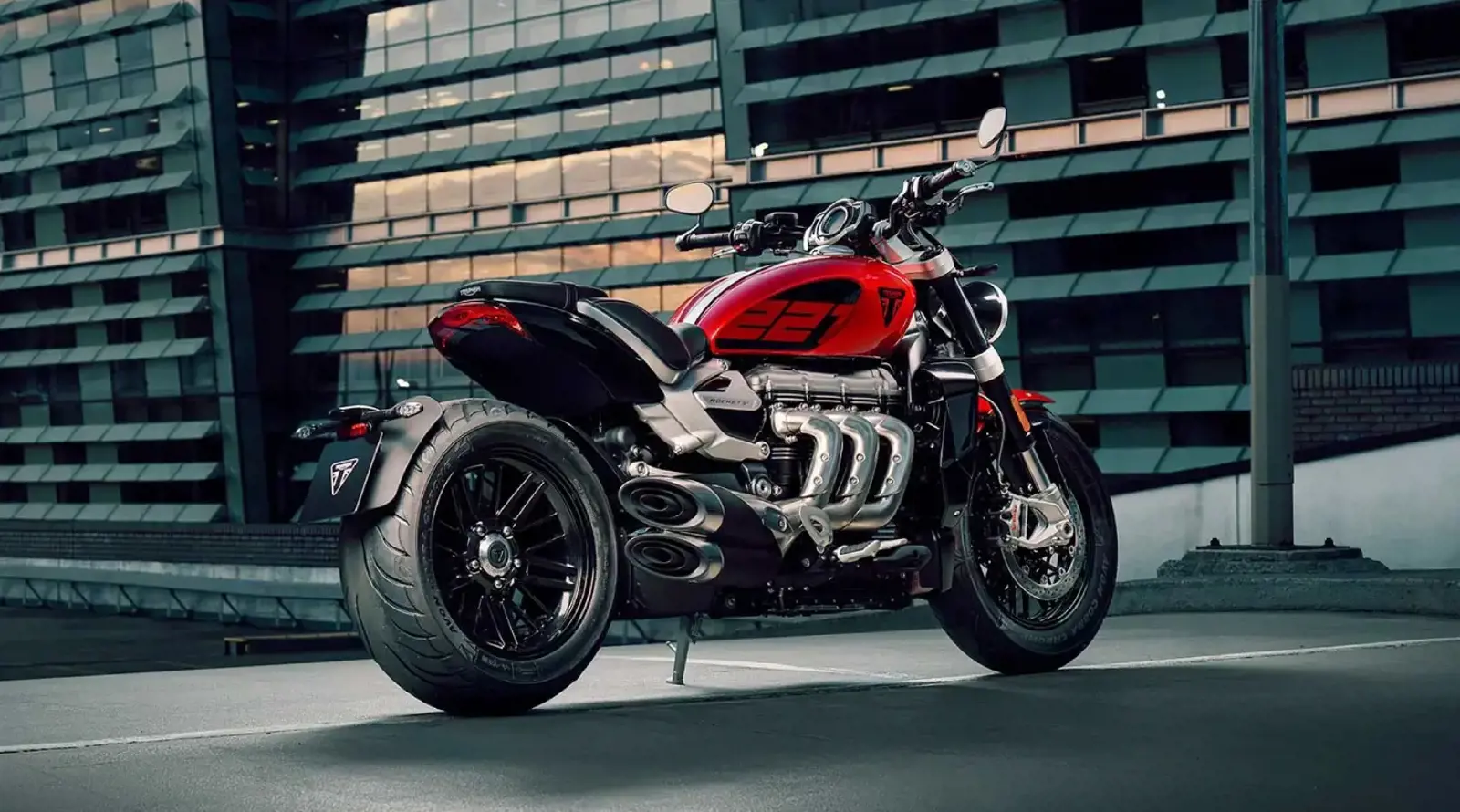 Rocket 3 R 221
A transformation in handling capability is delivered by major weight savings achieved by an aluminium frame and premium cast and forged components
Rocket 3 GT
Rocket 3 GT 221
Rocket 3 R