Whatever your bike needs or requirements, you can be sure that you will find the perfect new or used bike at Pure Triumph in Woburn. Buying a new or used bike can be a precarious business but you can buy in confidence from Pure Triumph in Woburn. You can be sure that Pure Triumph in Woburn have the knowledge and expertise to help you ride away a very satisfied customer.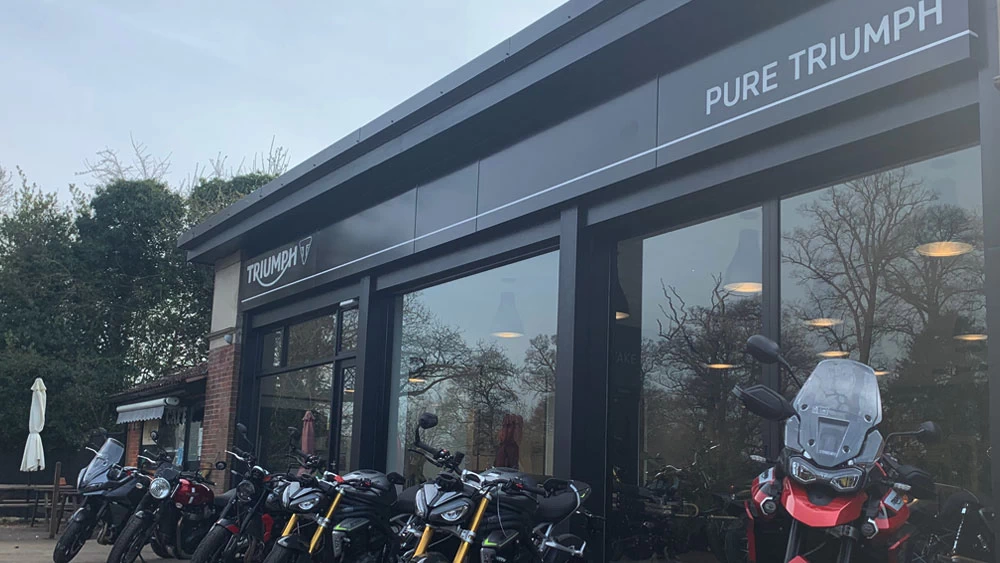 Our

Management Team
Paul Dale

General Manager

Bike Sales

Sales

Bike Service

Service
Contact Us
Staff very friendly and helpful. Beautiful bikes. Very very happy with the bike and the whole experience was perfect. If you are looking for a bike or just after a nice cuppa from the adjoining cafe then this place is a must visit.
Mr A Adair, 31/01/2022
Pure Triumph Woburn
Great place to meet like minded people and goid selection of Triumphs.
Mr I Maley, 17/02/2022
Pure Triumph Woburn
Just come back from visiting Paul / Gary at Triumph Woburn. Having replaced the Arrow exhaust on my 2014 Daytona 675 with a SP Engineering exhaust I had an engine management light on due to the fact that the valve was no longer present. Gary was great to chat to years of experience and the Arrow Full System map was applied. After he took it out for a test ride to make sure there were no issues, I had the chance to jump on. Obviously a new exhaust is not going to deliver massive gains in power, but the map seems to have "released" the engine do what it wants to do.....basically get the fuel / air it wants to work at it's best. Low end torque has definietly increased and if possible, the power delivery is smoother than ever. All for a shockingly low price while looking at some cracking bike, the Speed 1200 RR is amazing looking. Press pics don't do it any justice!
Mr N Johnson, 27/02/2022
Pure Triumph Woburn
View all reviews
Triumph
Certified Pre-owned
Find your perfect Pre-Owned Triumph at Grange Motors
Search pre-owned
Triumph
Parts & Accessories
For Triumph parts, merchandise and accessories visit our online shop
Visit our shop
Whether you're looking to part exchange, or simply sell. Get an instant valuation on your Triumph.