Spectre
Introducing a New Expression of Luxury: The Most Connected Rolls-Royce Ever. We are proud to unveil the latest addition to the Rolls-Royce family - a vehicle that represents the pinnacle of luxury and connectivity. This new model boasts an unparalleled level of technology and innovation, making it the most connected Rolls-Royce ever.
View pricing options
With an impressive range of 323 miles and zero emissions, the Spectre is truly an economical car. Its advanced technology and efficient design make it a top choice for environmentally conscious drivers who want to save money on fuel costs. The Spectre's sleek and modern appearance is sure to turn heads, while its spacious interior and cutting-edge features provide a comfortable and enjoyable driving experience.
Exterior Design
The advanced technology integrated into every aspect of the car elevates the driving experience to new heights. With seamless connectivity and intuitive controls, you can stay connected to the world around you while enjoying the ultimate in comfort and style.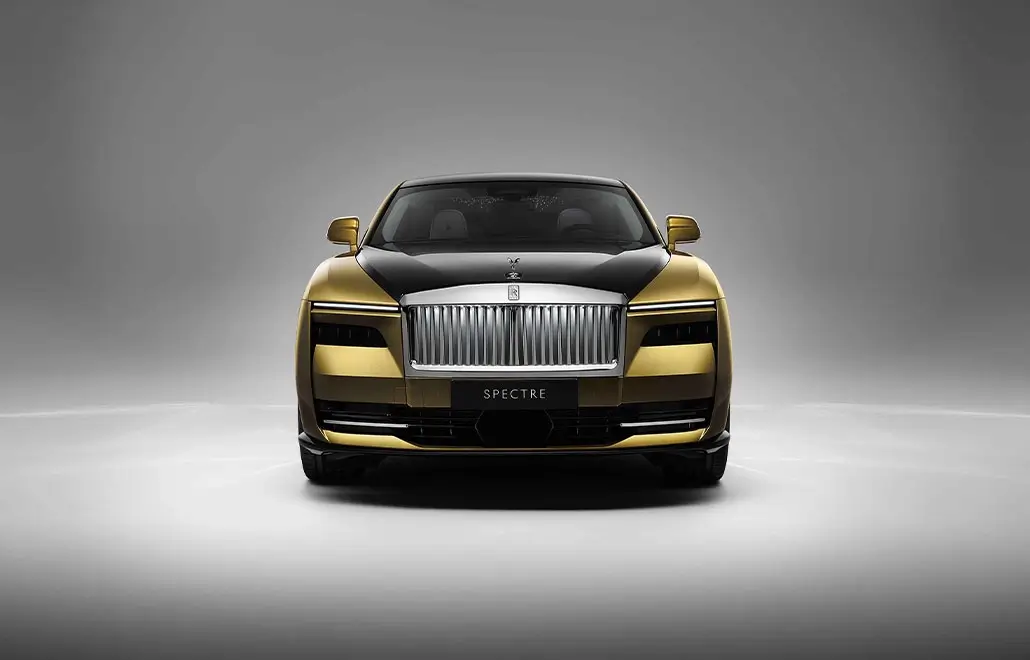 Spectre
Whether you're cruising down the highway or navigating city streets, this Rolls-Royce is designed to provide an unparalleled driving experience. With its powerful engine, smooth handling, and advanced safety features, you can enjoy the ultimate in luxury and performance.
Spectre