Whatever your car needs or requirements, you can be sure that you will find the perfect new or used car at Grange Car Dealers in Edinburgh. Buying a new or used car can be a precarious business but you can buy in confidence from your Car Dealers in Edinburgh. As part one of the largest networks of Car Dealers in the country, you can be sure that Grange Car Dealers in Edinburgh have the knowledge and expertise to help you drive away a very satisfied customer.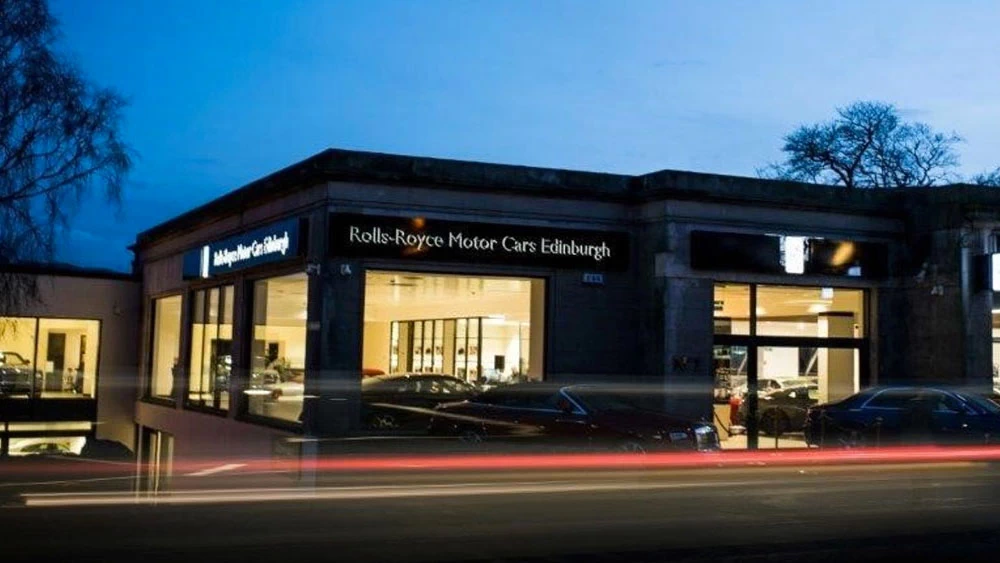 Our

Management Team
Roddy McAllister

Dealer Principal

Gary Beattie

Sales Manager

Rebecca Crawford

Service
Contact Us
Just to thank Rolls-Royce Edinburgh. Gavin, Garry and the Rolls-Royce team for a fantastic morning viewing and driving the new Ghost. The team were both friendly and informative, and made it a very enjoyable experience with this new beautiful car.
Mr P Gilroy, 11/02/2021
Rolls-Royce Motor Cars Edinburgh
Picked up my car from this modern showroom. It was a pleasure dealing with Gary. He was informative and clearly well experienced in selling high end cars. He understood my needs and made the whole experience enjoyable.
Mr N Aggarwal, 23/07/2021
Rolls-Royce Motor Cars Edinburgh
I have been dealing with Gavin for over five years now and he recently supplied me with a new Dawn, as usual his service and that from the whole team was first class and i consider them to be one of the best dealers in the UK. They are honest , and will go the extra mile to keep the customer happy . Highly recommended. Thanks again.
Mr R De Souza, 15/07/2021
Rolls-Royce Motor Cars Edinburgh
View all reviews
Rolls-Royce
Certified Pre-owned
Find your perfect Certified Pre-Owned Rolls-Royce at Grange Motors
Search pre-owned
Rolls-Royce
Parts & Accessories
For Rolls-Royce parts, merchandise and accessories visit our online shop
Visit our shop
Whether you're looking to part exchange, or simply sell. Get an instant valuation on your Rolls-Royce.