Gt
The McLaren GT is a luxurious and high-performance grand tourer that combines the best of both worlds. It boasts a sleek and aerodynamic design, with a powerful V8 engine that delivers an impressive 612 horsepower. The car is built with lightweight materials, including a carbon fiber monocoque chassis, which enhances its agility and handling.
View pricing options
Ultimately, the performance of the McLaren GT is a reflection of the driver's skill and the vehicle's capabilities. By taking the necessary steps to maintain and upgrade the car, drivers can unlock its full potential and experience the thrill of driving a true supercar.
Exterior Design
The rear of the McLaren GT is equally impressive, with a sleek and streamlined design that includes a distinctive rear wing and quad exhaust pipes. The car's taillights are also LED, providing excellent visibility and a modern touch.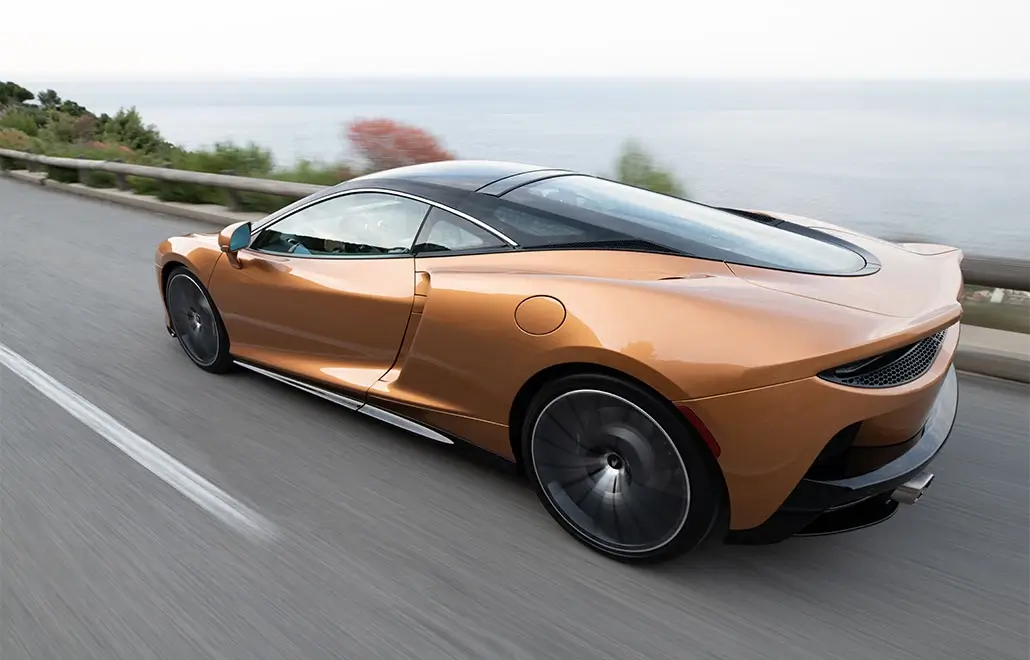 V8
The cockpit of the McLaren GT is designed to put the driver in complete control. The steering wheel is wrapped in soft leather and features intuitive controls for easy access to all of the car's features. The dashboard is sleek and modern, with a digital display that provides all the information you need at a glance.
V8