Urus
The Urus embodies a visionary concept through the realization of a Super Sport Utility Vehicle born from pure Lamborghini DNA. In the Lamborghini Urus S, performance, design and exclusivity are evolved, revealing even greater strength and a heightened perception of luxury. Urus S is the most accomplished super SUV, one that combines maximum capability and comfort on any terrain and road condition. Get ready to experience an elevated luxury lifestyle in the newest Lamborghini SSUV.
View pricing options
The Lamborghini Urus S is a high-performance SUV that boasts impressive power and speed. Under the hood, the Urus S is powered by a 4.0-liter V8 engine that delivers 641 horsepower and 627 lb-ft of torque. This engine is paired with an eight-speed automatic transmission and all-wheel drive, providing exceptional handling and control.
Exterior Design
The design of the Urus S retains the muscular surfaces and confident lines of the Urus but with even greater sculptural definition to its shape. Both the front and rear bumpers present a more emphatic design, along with the new wheel arches and a carbon fibre painted hood. Fine details include a fresh treatment to the 23" and 22"-inch wheels and a front steel skid plate that together add a bold and elegant stance to the exterior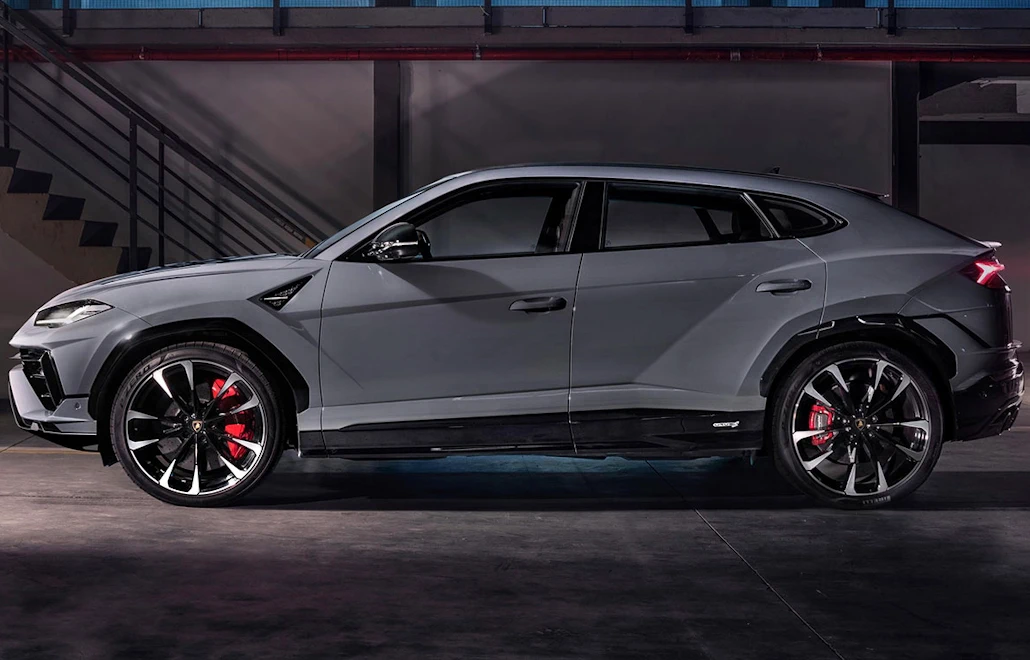 S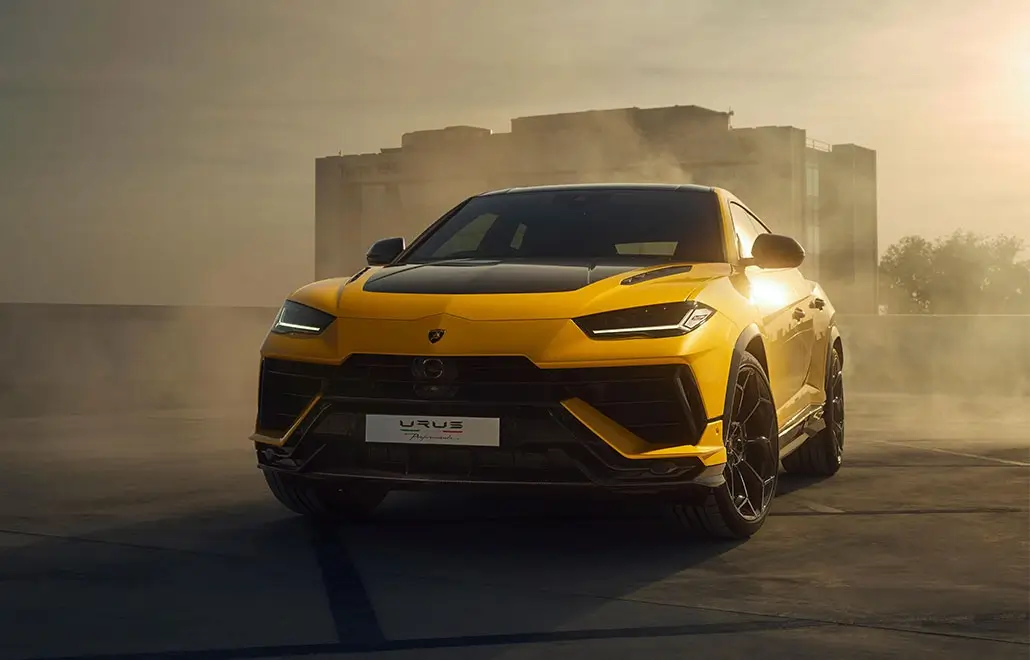 PERFORMANTE
The interior of the Urus S expresses contemporary sophistication through its design, offering luxurious comfort with leather surfaces, trim elements in a variety of finishes and comprehensive high-tech Lamborghini equipment. In addition, the broad range of Ad Personam options allows you to appoint this super SUV to reflect your own personal sense of style.
S
PERFORMANTE