Revuelto
Lamborghini recently unveiled the Revuelto, the first-ever High Performance Electrified Vehicle (HPEV) hybrid super sports car, just in time for the marque's 60th anniversary. This groundbreaking vehicle sets a new standard in terms of performance, on-board technology, and driving pleasure, solidifying Lamborghini's position as a leader in the automotive industry.
View pricing options
Iconic naturally aspirated V12 engine, a throbbing 740 CV heart that unleashes maximum power with a breathtaking soundtrack, reaching speeds of more than 217 mph (350 km/h).
Exterior Design
The Revuelto pays homage to the Lamborghini tradition while simultaneously ushering in a new era with its innovative exterior design. The car's silhouette remains faithful to the iconic single center line, but the sharply sculpted lines and smooth negative radiuses create a high-tech shape that unmistakably places the Revuelto in the new generation of Lamborghini supercars. The iconic V12 engine is celebrated by being prominently displayed in the rear.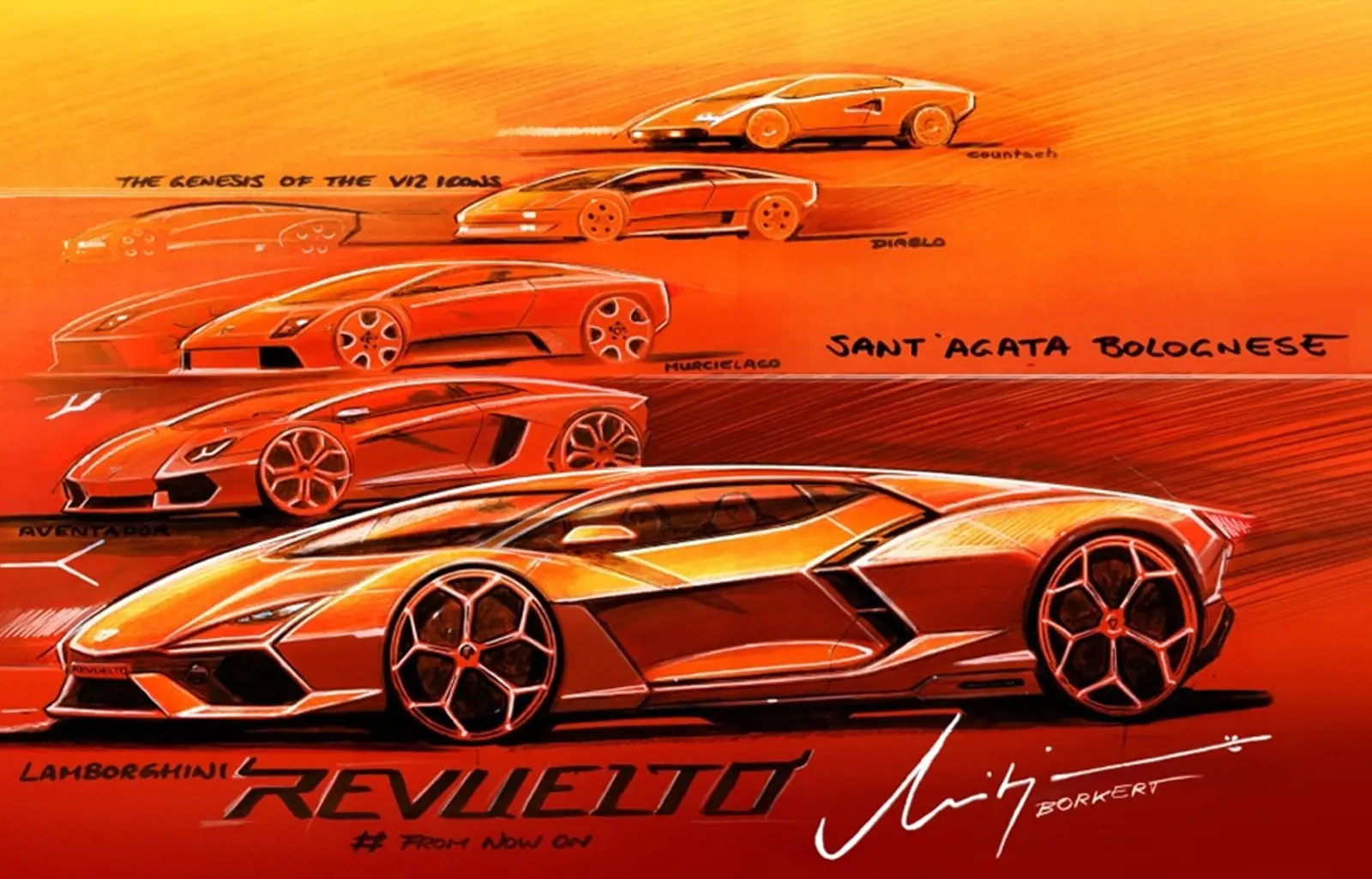 Revuelto
The Revuelto's interior embodies the "Feel Like a Pilot" concept to its fullest extent, with its emphasis on clean lines, symmetrical design, and a driver-centric approach. This approach creates a sense of professionalism and sophistication that is sure to impress even the most discerning of drivers.
Revuelto