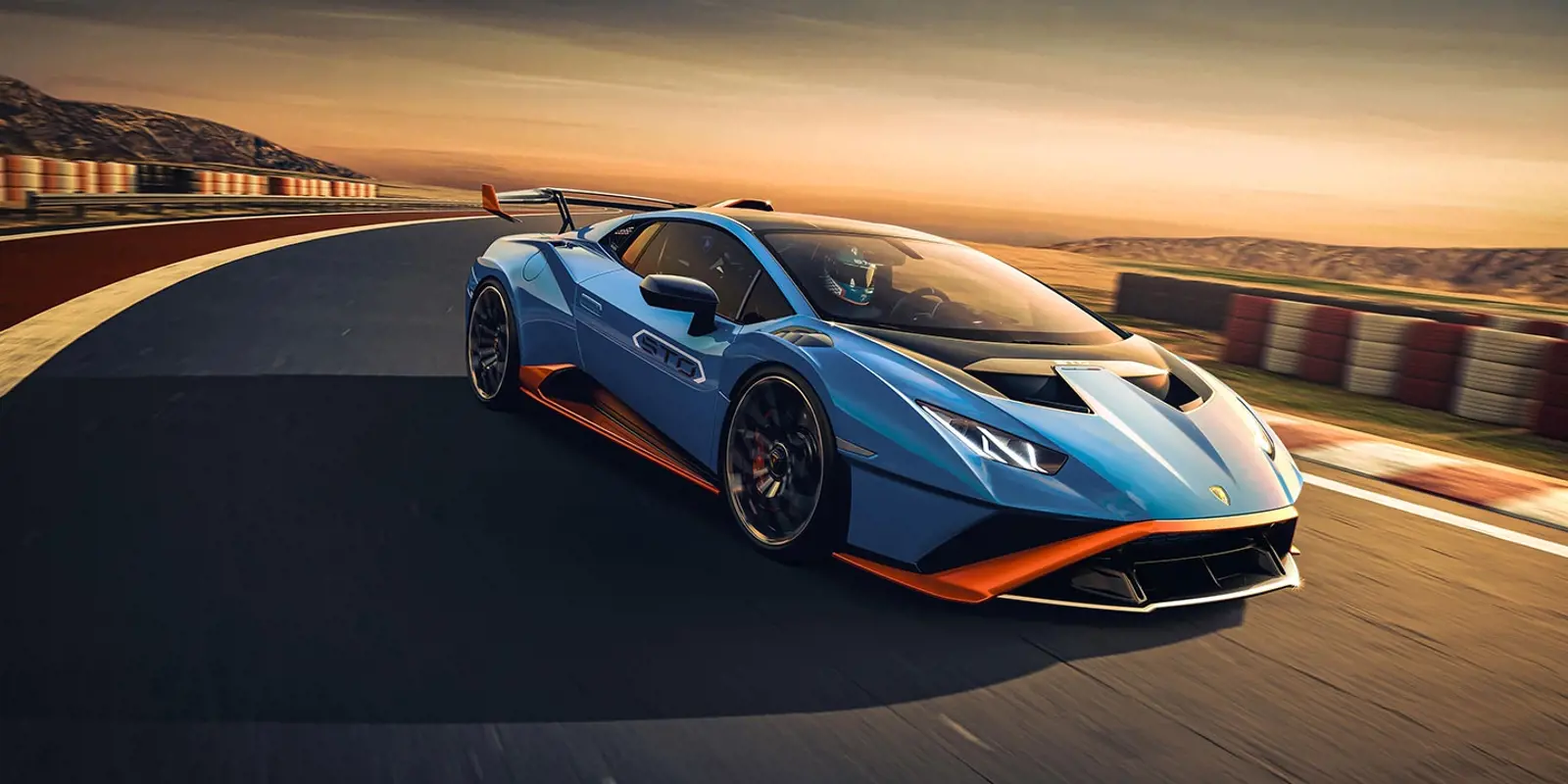 Explore the New Lamborghini
range at
Grange
Lamborghini
MODELS
Lamborghini is at the forefront of cutting-edge technology, bringing forth a new wave of futuristic automotive masterpieces. Their remarkable achievements have set a new standard in the industry, showcasing a perfect blend of sustainability, power, and style. With each new release, Lamborghini continues to push the boundaries of what is possible in the automotive world. Their commitment to innovation and excellence is evident in every detail of their vehicles, from the sleek lines to the powerful engines. It's no wonder that Lamborghini has become synonymous with luxury and performance.

From the sleek and stylish Huracán to the legendary Aventador, Lamborghini's new cars are designed to deliver an unparalleled driving experience. Each vehicle features a powerful engine that produces heart-stopping acceleration, advanced suspension systems that provide razor-sharp handling, and an iconic design that turns heads wherever you go.

Lamborghini's commitment to performance is evident in every aspect of their cars, from the advanced aerodynamics to the use of lightweight materials like carbon fibre. But their cars are not just about speed – they're also designed to provide a luxurious and comfortable experience, with exquisite interiors that feature the latest technology and materials.
New Lamborghini
cars at
Grange
With our range of top-of-the-line models, you will be turning heads everywhere you go. Come visit your local Lamborghini dealership today and get ready to experience a ride like no other.
Find a dealership