2 Seat Utility Wagon
Proper 4X4 capability. It's what the Grenadier exists for. And explains INEOS-Grenadier's approach to building it. Best-in-class engine. Ladder-frame chassis. Permanent four-wheel-drive. Three locking differentials. Solid beam axles.
View pricing options
2 Seat Utility Wagon
Range
Our team of skilled engineers meticulously analyzed and recalibrated every aspect and function of the vehicle to ensure optimal performance and reliability. Our dedication to excellence and attention to detail have resulted in a product that is truly exceptional.
Exterior Design
The Grenadier is built to tackle any task. Engineered to maximise payload and carry what you need. You can even fit a standard euro pallet in the 2-seat Utility Wagon.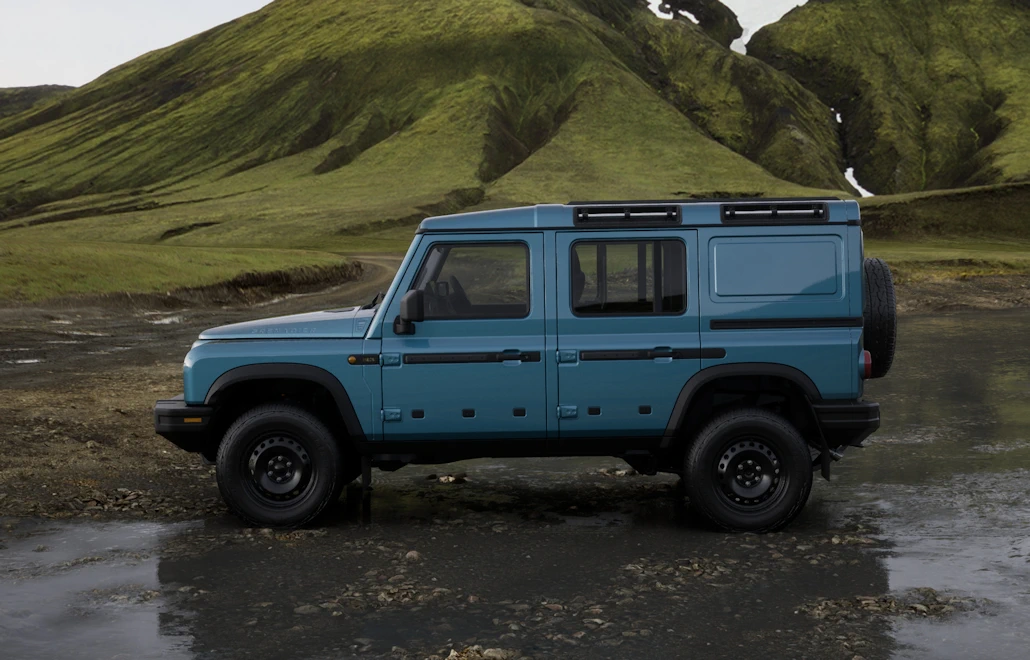 2 Seat Utility Wagon
The Grenadier might act like a rough, tough off-road utility vehicle. And it is. But there's more to it than meets the eye. A refined interior. Spacious and light cabin. Super supportive seats. A smooth ride. Civilised on every journey. No need to trade on-road comfort for off-road capability.
2 Seat Utility Wagon