Bentayga
The Bentayga SUV stands alone in terms of craftsmanship, comfort, and sheer exhilaration. With a choice of three powerful engines - a 4.0-litre V8 petrol, a 6.0-litre W12 petrol, or a 3.0-litre hybrid - this luxury vehicle is unmatched in its class. No other SUV can compete with the Bentayga's superior performance and unparalleled luxury.
View pricing options
Experience the ultimate driving experience with our four distinct driving modes. Comfort, Enhanced Sports Mode, Bentley and Custom. With these four driving modes, you can customise your driving experience to suit your mood and preferences.
Exterior Design
The Bentayga commands attention from the very first glimpse. Its striking front grille, available in a variety of finishes depending on the model, sits proudly atop a meticulously crafted bumper.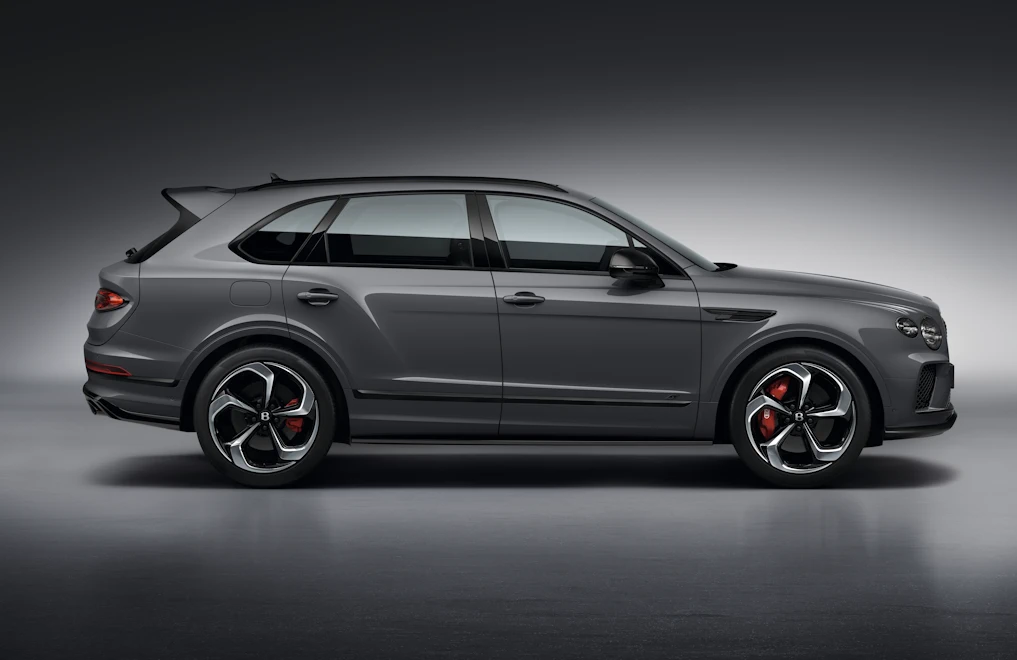 Bentayga S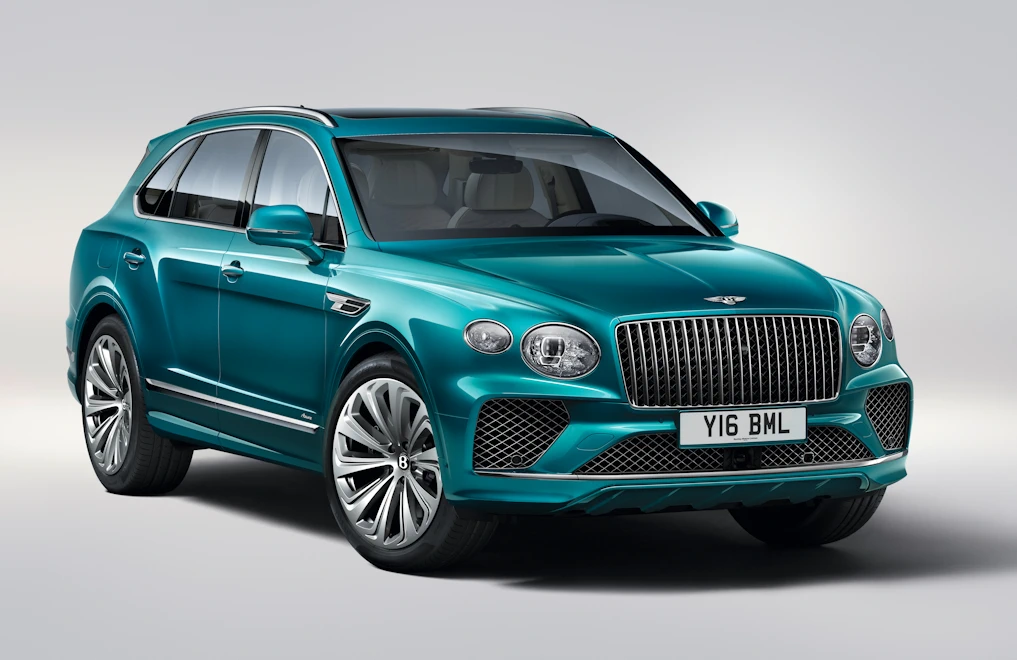 Bentayga Azure
The Bentley Bentayga colour range is extensive, with well over a dozen options available for your consideration. So, take your time and explore the practically limitless possibilities. With a range of single and dual-tone colourways to choose from, you will be spoilt for choice.
Bentayga S