Valour
Timeless

. Contemporary.
Valour
Valour
Valour combines the 5.2 litre V12 twin turbocharged engine with a six-speed manual gearbox. With a unique dynamic character, Valour is resolutely focused on driving engagement, providing analogue interaction between driver and machine. Celebrating 110 years of Aston Martin, Valour maintains exclusivity and scarcity with a limited 110 car production run.
View pricing options
The iconic 5.2-litre V12 twin turbocharged engine, offers an output of 715 PS and 753 Nm. This renowned and characterful powertrain offers a tremendous breadth of performance, exceptional response and authentic V12 soundtrack. The triple tailpipe exhaust provides a unique sound character ensuring the most invigorating driving experience.
Exterior Design
Valour's iconic grille is framed by classically inspired LED headlights and the prominent front splitter reduces lift and gives a wide, low stance. An elegant rear spoiler accentuates the Kamm-tail design and generates rear downforce to balance overall stability. The distinctive rear screen panel features vortex generating carbon fibre exoblades and integrated rear view camera.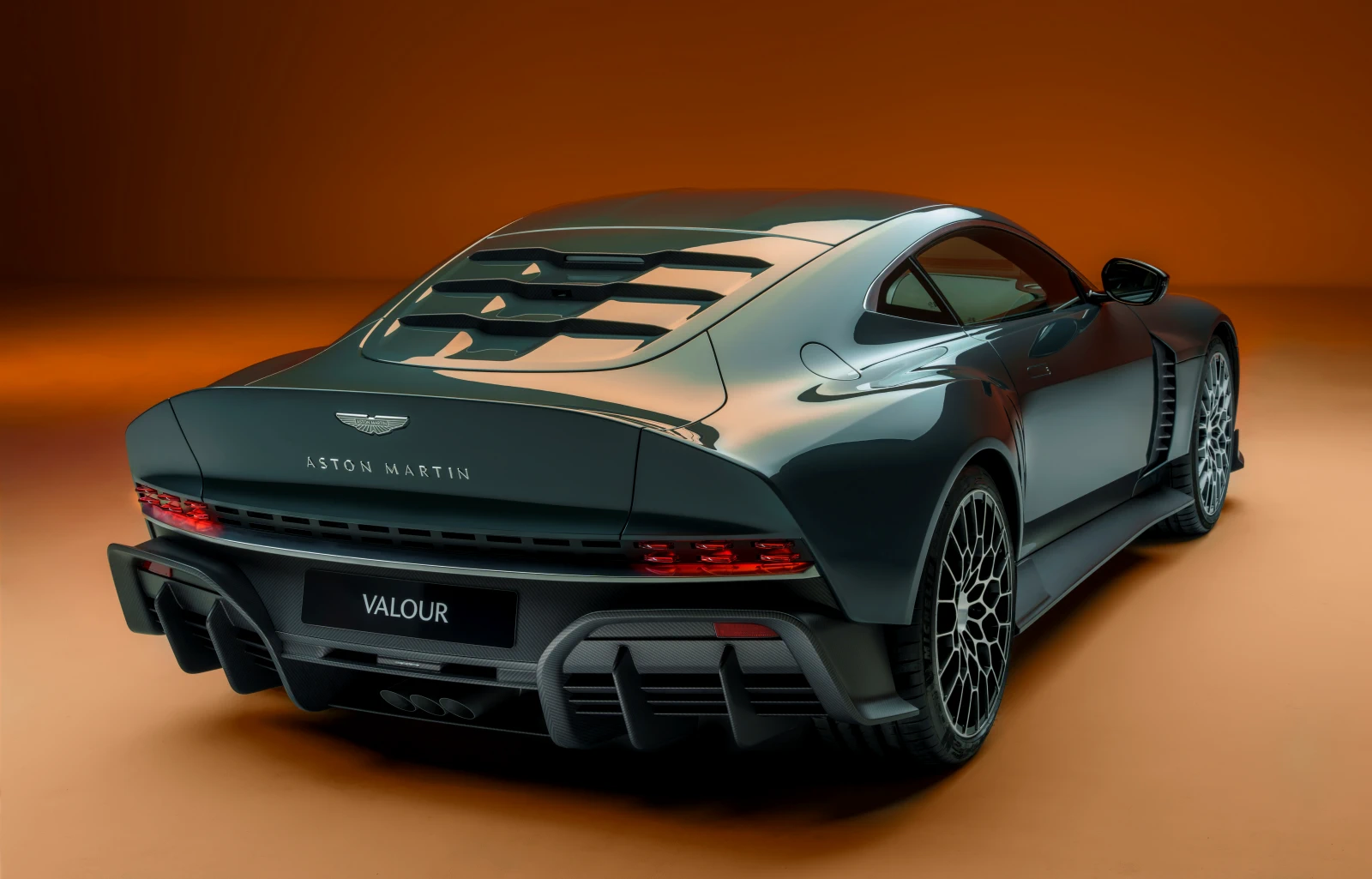 Valour
The centrepiece of Valour's interior is the manual transmission gear lever topped with a choice of machined aluminium, titanium, carbon fibre, or walnut gearknob. Lightweight carbon fibre is the dominant material throughout the cabin, including bespoke door cards, upper centre console and transmission tunnel, fascia air vents and lightweight performance seats.
Valour