Aston Martin
Valhalla
Mastery.

Driven.
Valhalla
Valhalla
Drawing on our experience in Formula 1 TM, we have incorporated cutting-edge driving dynamics into our latest creation. Our vehicle boasts a Formula 1 TM-style push rod front suspension, complete with inboard springs and dampers. This innovative design reduces unsprung mass and provides the most efficient packaging solution available.
View pricing options
The beating heart of Valhalla is its all-new PHEV powertrain with a rear-mounted 4.0 litre twin-turbo bespoke V8 engine. This is the most advanced, responsive and highest-performing V8 engine ever fitted to an Aston Martin, revving to 7200rpm and developing over 800PS. Once unleashed, Valhalla can soar to 217mph with a 0-62mph in just 2.5 seconds.
Exterior Design
A silhouette to suit a masterpiece. Combining extreme performance with exquisite proportions and a bold, futuristic sculpture for the first car of its kind. Valhalla's smooth design blend function and form in a style befitting the new generation of mid-engine supercars. The low, wide and muscular exterior has been designed to emphasise its epic presence but while expertly manipulating the air around the cabin and towards the rear wing.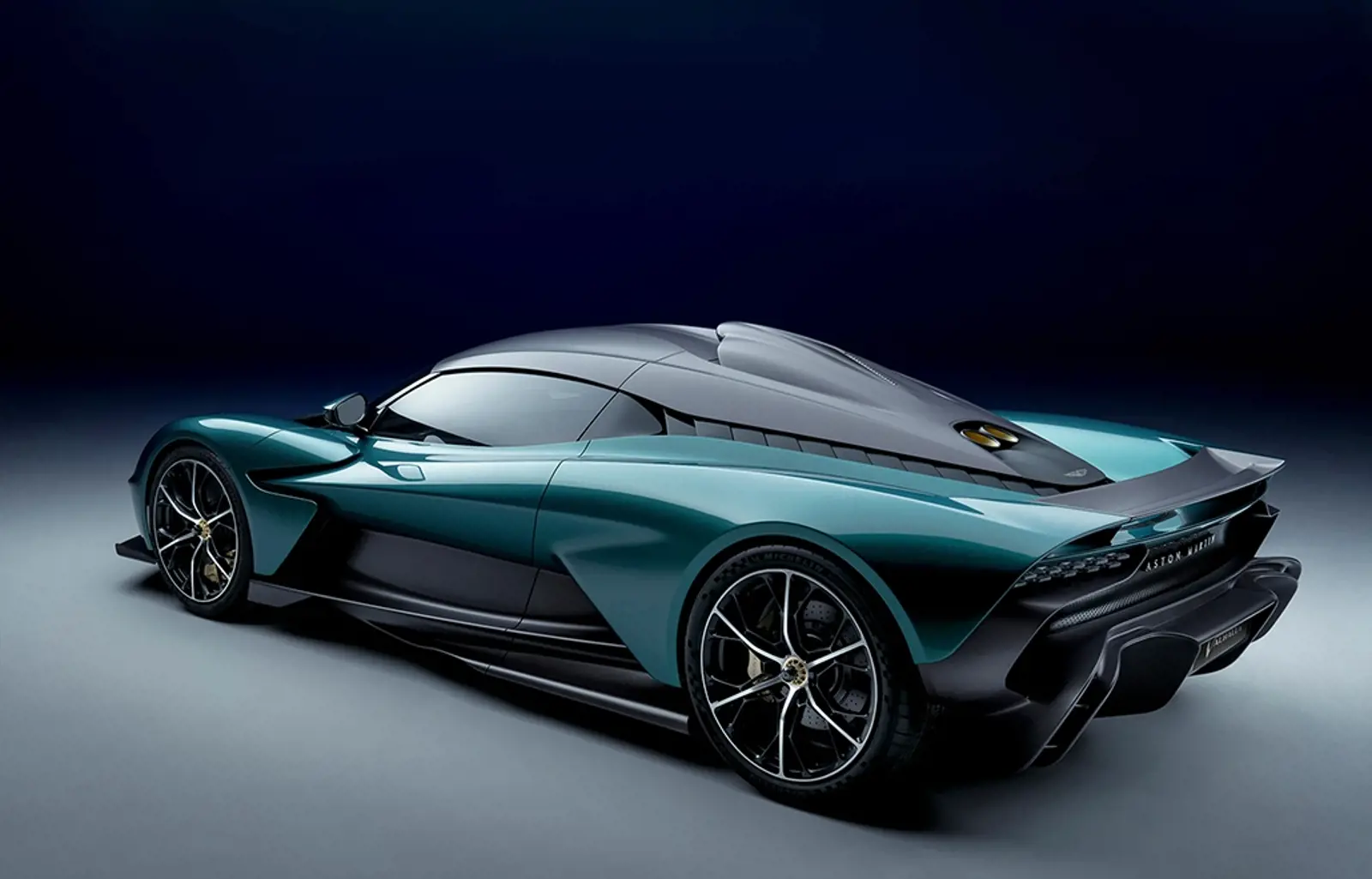 Valhalla
The interior while seemingly a luxurious cockpit, is so much more. Inspired by that of a Formula 1 TM car, the driving position places the driver close to Valhalla's centre line with a low hip-to-heel ratio for the ultimate control and apex ergonomics for the perfect driver alignment. Valhalla's interior is born from the ultimate driver centric design to give absolute connectivity for the mastery of driving.
Valhalla