Db12
A new generation in the iconic 'DB' bloodline, elevated on all levels. Delivering exhilarating performance and pure dynamics combined with new technology ensuring its segment-leading credentials. DB12 exudes elegance and poise, delivering a bold new confidence across the exterior and interior.
View pricing options
Ride, steering and handling have been a focus of DB12, removing isolation and increasing body stiffness to give greater feedback and dynamism. This results in an increased precision, whilst new damping has maintained ride quality and body control. Completing the dynamic package is the segment leading 4.0L Twin Turbo V8 producing 680 PS propelling DB12 out of every bend.
Exterior Design
The increased body width provides greater road presence and improves stability in high speed cornering. The DB12 is the first production model to be crowned with the new "Wings" badge and has a larger grille design for a more striking aesthetic. Intricate craftmanship details have been applied to the new headlight design, including the Aston Martin wordmark scribed on the headlamp internals.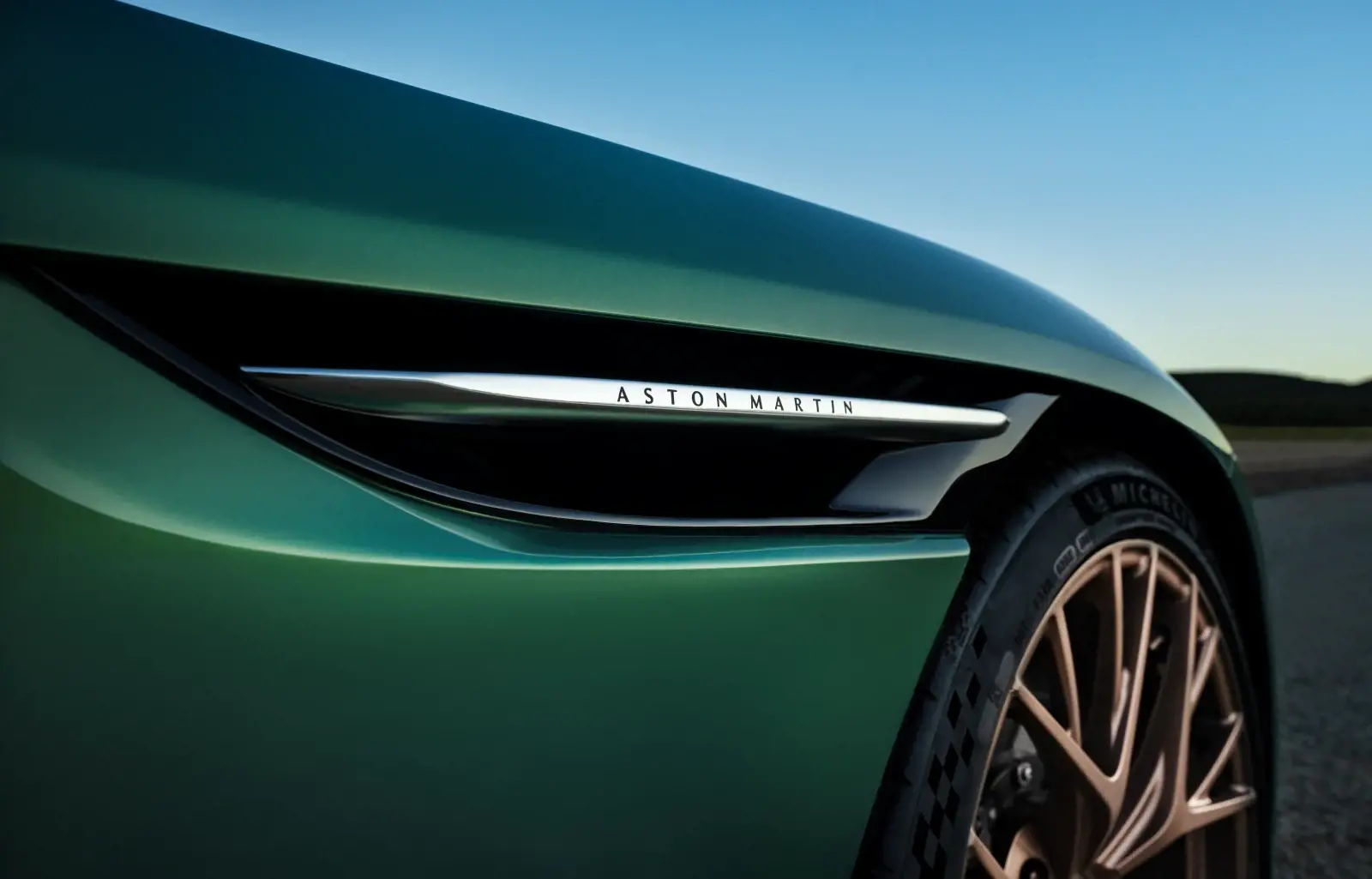 DB12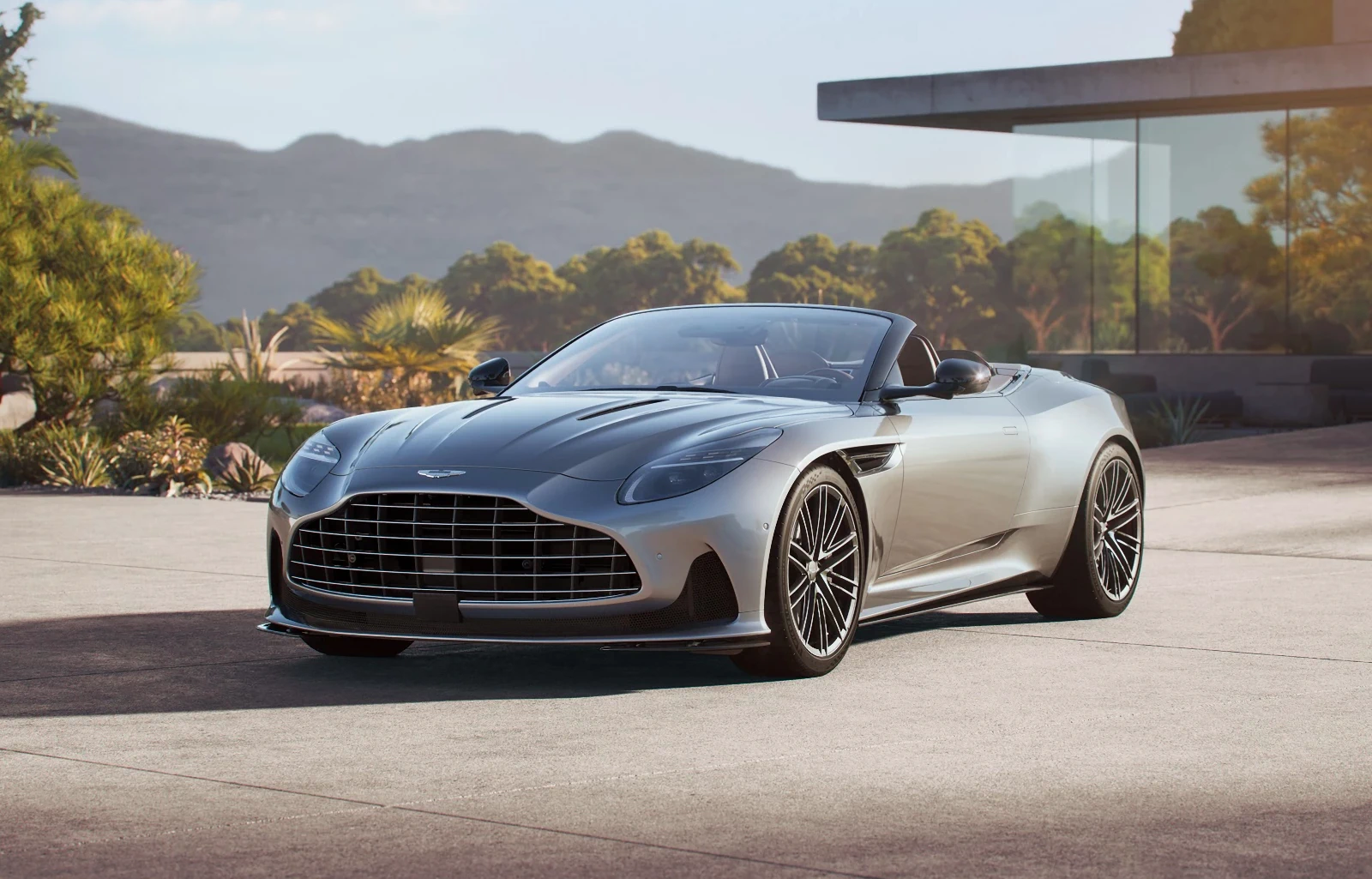 Volante
Along with the aesthetic design enhancements, DB12 introduces stowage solutions throughout the cabin to enhance usability. Craftmanship remains at the core, with exquisite detailing and unique character embodied by the new quilts introduced with DB12. New trim inlay locations and materials offer the opportunity to clearly define its character, from athletic to elegant, using a range of choice that is unrivalled within its class.
DB12
Volante